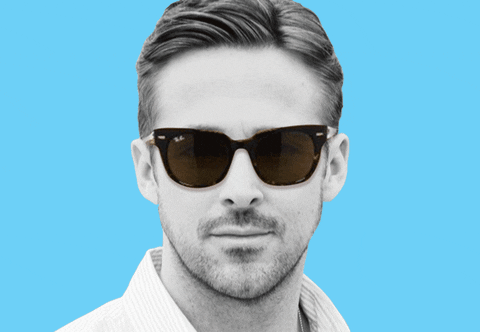 Desde que en 1937 las diseñara los de Ray-Ban para las fuerzas aéreas norteamericanas estas clásicas gafas de sol no han parado ni un momento de estar de moda. A mi no es que me entusiasmen pero he de reconocer que, en la mayoría de los casos, sienta bien y son la mar de versátiles.
Lo que más me gustan de ellas son su enorme capacidad para reinventarse temporada tras temporada y la variedad de estilos, materiales y colores que puedes encontrar en el mercado.
Este verano vuelven con fuerza, con un estilo años 50 que te va a encantar. Mira a Tom Cruise en Top Gun y ya tendrás la inspiración que necesitas.
The current fashion for larger sunglasses suits the aviator style while still staying masculine. The good thing about aviators is that you can choose the right style for you: there are many finishes and materials, from metal to plastic frames and reflective to coloured lenses.
Aviators can be quite a strong look, so you can either keep everything else simple or have fun with it. Minimise any military references, especially if opting for reflective lenses, as it can look a little try-hard. Don't team them with a flight bomber, but take one thing from Top Gun: the white T-shirt. Add jeans or chinos and you have a timeless 1950s style look.
Si el año pasado la moda fue llevarlas con cristales de espejo, este verano la ultima tendencia son los colores. Ojo que ese trata de protegernos del sol por lo que será mejor que huyas de tonos amarillos o celestes que no te harán ningún bien a tu retina.
Por contra opta por colores neutros que irán bien a cualquier outfit que te pongas. Te darán un aire más personal, estiloso y tendrás ese toque vintage de los 50 que tanto se lleva ahora. Aquí van las que te recomiendo ( seguro que alguna va con tu personalidad)
Dark lenses and/or frames are more subtle and look good with almost anything casual. The large frames add an air of anonymity, especially with black lenses, and ooze a masculine confidence.
Coloured lenses have become popular lately and add an eccentric element. They can look good with Hawaiian shirts or football tops, especially on holiday. These are more fashionable styles and can come in blue, yellow, orange and red lenses and show your personality and confidence while adding a retro and vintage touch.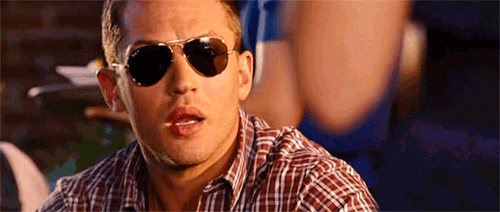 Ray-Ban
Por supuesto que las Ray-Ban tienen que ser las primeras. Si buscas algo clásico, atemporal y con lo que siempre te vas a ver bien apuesta por las de toda la vida, estas Ray-Ban que nunca van a pasar de moda. Son, sin duda, una garantía de gafas para toda la vida. El puente dorado y las lentes verdes son inconfundibles.
The original flyboy choice, Ray-Ban, has become an optical mega brand with sales in the billions. While arguably better known for their Wayfarer style, the aviator is where it all began. They offer a customising service where you can choose multiple options including the colour of the frames, details and lenses, even prescription, and add engraving to personalise.
Gucci
Me apasiona su estilo ecléctico, moderno y romántico. Estas gafas de Sol Gucci representan la cumbre de la artesanía italiana gracias a su insuperable nivel de calidad y meticulosidad. Gucci ofrece una gama de modelos destinados a conjugar el estilo con las más sofisticadas exigencias, y están todos caracterizados por el estilo de la marca y sus inconfundibles señas distintivas.
Not for wallflowers, though they do have some more conservative styles, Gucci's renaissance is a maximalist take on fashion. More is more on the details with the new direction at Gucci while still conforming to the timeless look of the aviator.
Cazal
Las gafas de sol Cazal fusionan elementos retro con notas contemporáneas. Inspirada en la cultura musical de los años ochenta, esta colección se caracteriza por sus formas maximalistas y elegantes siluetas geométricas. Intensos colores en contraste, suntuosas texturas y detalles metálicos aportan a estas gafas de sol de hombre un toque desenfadado y urbano. Son, sin duda, arriesgadas.
Go bold or go home in anything from Cazal. This 80s German eyewear brand, created by Austrian designer Cari Zalloni, is big, brash and in demand. Thick frames in large, over sized geometric shapes make a memorable style statement. Think Robert De Niro in Casino.
Tom Ford
Tom Ford ha conseguido que sus gafas de sol sean una de las más demnadadas actualmente dentro de la gama de lujo. Me encanta la T metalizada con la que firma todos y cada uno de sus diseños. La colección de esta temporada esta basada en el estilo vintage, realizadas con valiosos materiales y siempre cuidando el mínimo detalle.
The king of refined cool, this is a man who loves sunglasses. Tom Ford knows exactly how to update something classic to make it relevant and contemporary. Look for his water buffalo horn frames with rose gold hardware if your pockets are deep enough.
Ted Baker
Esta marca ofrece dos opciones bien diferenciadas de sus gafas estilo aviador. Una son totalmente metálicas con patillas un poco más oscuras y las que tenéis abajo en la foto (mis preferidas) mucho más actuales, de color azul marino y con los cristales en gris oscuro. Son una auténtica pasada.
Ted Baker offers two contrasting options with their aviator styles. You can find fully metallic versions with tortoiseshell arms, but we're drawn to the more contemporary Nover style, which comes in a choice of navy or steely black with the signature horizontal bar and matching coloured tips.
Asos
Son muy retro pero me fascinan. Estas gafas de sol son ideales para llevarlas a un festival al aire libre o a cualquier otro lugar donde te puedas sentir libre y totalmente desenfadado. Lo mejor es el precio, las tienes por menos de 15 euros. Estas doradas que os enseño abajo son fantásticas.
Affordable sunglasses allow you to play around with styles that you wouldn't necessarily invest in. ASOS sunglasses are ideal for festivals or parties or for when you don't want to be too precious about your eyewear. Go for gold frames and faded lenses and all for under 15 euros.
Persol
Es una de mis marcas favoritas con años de tradición y una calidad de producto excepcional. Las gafas Persol tienen un diseño único y son seña de identidad. Es la elección de los consumidores exigentes. Un icono retro de películas emblemáticas, por su encanto y elegancia. Están elaboradas a mano en Italia con un alto nivel de trabajo artesano que lleva implícito procesos y materiales muy delicados.
Derived from the Italian phrase "per il sole", translated as "for the sun", Persol was founded in 1917 in Turin. Producing eyewear for military pilots and racing drivers, they are known for their keyhole bridge, tortoiseshell finishes and signature fittings. This is La Dolce Vita, Italian Riviera eyewear.
Cutler & Gross
Durante más de 40 años Graham Cutler y Tony Gross han estado haciendo gafas de sol sin ningún tipo de logos y dejando que sean localidad y el diseño de las propias gafas las que hablen por si mismas. Y es que la elegancia británica por excelencia se combina con el diseño italiano con su visión atrevida de las gafas de aviador con un toque años 50 que las hacen inconfundibles.
For more than 40 years Mr Graham Cutler and Mr Tony Gross have been producing sunglasses with no logos, letting the bold designs and quality speak for themselves. Look for the brand's "Precious Metals" line. Handcrafted in Italy from palladium-plated metal, their aviator-style is fitted with blue lenses that, despite being light in colour, provide complete protection against harmful UV rays.
Selected Homme
La marca escandinava reinterpreta las gafas aviador dándole un toque 70´s que a mi me encantan. Si tienes las facciones de tu cara tirando a ancha este tipo de gafas de sol te van como un guante. Lo mejor es su precio ( menos de 20 euros) y que la montura sea negra metalizada. Originales.
The Scandi brand's growing rep for well-priced essentials extends to its eyewear. Its aviator styles lean toward the 70s with thicker frames and dark tinted lenses. Perfect for anyone who refuses to stop wearing black, even at the height of summer.
Police
Esta empresa Italiana fundada en 1983 se inspira este año en los moteros americanos para lanzar sus icónicas gafas de sol de aviador. Es una colección pensada para el hombre duro y sexy, con espíritu aventurero y rebelde, pero a su vez con un aire de elegancia cosmopolita. Las gafas de sol Police son unisex y tienen sus raíces en el estilo urbano de las grandes ciudades.
Inspired by America, in particular New York, this Italian brand brings to mind the reflective lenses of the motorcycle cop. Hence the name, Police. Established in 1983, their current styles follow the fashion for flat lenses: updating the aviator to look fresh and futuristic.
Topman
Y os he dejado para la última la que es, sin duda, mi preferida; las de Topman. Su precio mas que asequible ( alrededor de los 20 euros) las hace tu complemento ideal para este verano si no te quieres gastar mucho dinero en unas gafas de sol. Me encanta este modelo entre rosa y amarillo con los cristales opacos.
Topman's low prices and trend-led approach make them a fine choice for a seasonal back-up pair sunglasses that you won't necessarily keep forever. That gives you room to experiment, so try the Cali-inspired pinkish hue on these mirrored shades.